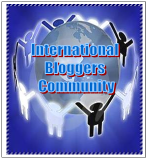 Wah dapet award dari temenku
mas ares
, seneng ya rasanya (maklum newbie).
Aku
masih baca berulang-ulang biar ngerti n pending posting beberapa lama karena penginnya langsung bener ngeposting-nya (insya Allah). Kata temenku sih award ini punya beberapa kelebihan, diantaranya:


1. Bersifat Internasional
2. Award ini bisa diberikan lagi kepada sobat blogger tanpa ada jumlah batasan
3. Aturannya tidak ketat (Tidak wajib untuk mengerjakan PR)
4. Award ini bisa menjadi backlink karena sobat yang diberi award harus mencantumkan nama, nama blog, URL blog kita.
5. Dengan award ini blog kita bisa terdaftar di BLoGGiSTa iNFo CoRNeR asal kita memberitahu posting awardnya.

Berikut aturan yang harus dijalankan penerima award (Copas dari ares)

1. Link the person who tagged you (Tautkan dengan orang yang men-tag kamu).
2. Copy the image above, the rules and the questionnaire in this post(Kopikan gambar di atas berikut aturan dan pertanyaan pada postingan ini).
3. Post this in one or all of your blogs (Posting award ini pada satu atau pada semua blog milik kamu).
4. Answer the four questions following these Rules (Jawab empat pertanyaan di bawah dengan mengikuti aturan yang ada).
5. Recruit at least seven (7) friends on your Blog Roll by sharing this with them (Rekrut sedikitnya tujuh orang teman yang ada pada Blog Roll kamu lalu berbagi award ini dengan mereka).
6. Come back to BLoGGiSTa iNFo CoRNeR (PLEASE DO NOT CHANGE THIS LINK) at http://bloggistame.blogspot.com and leave the URL of your Post in order for you/your Blog to be added to the Master List (Kunjungi BloGGiST INFo CoRNeR (Jangan ubah linknya) di http://bloggistame.blogspot.com dan tinggalkan URL blog kamu untuk ditambahkan ke Master List).
7. Have Fun! (Selamat bersenang-senang!)

Questions & Your Answers (Pertanyaan & Jawaban):

1. The person who tagged you (Orang yang me-tag kamu): Ares
2. His/her site's title and url (Judul situs dan url-nya): Shadux's team 1999, http://aresfcshaduxs.blogspot.com
3. Date when you were tagged (Tanggal ketika men-tag kamu): August 13, 2009
4. Persons you tagged (Orang-orang yang kamu tag atau beri award):

Dibawah ini adalah sobat blogger yg berhak menerima award. Tapi tidak menutup kemungkinan blog yang tidak tercantum di link list juga bisa dapat award kalau memang memenuhi kriteria.

1. Lina
2. bundakimiakhtar
3. ochie
4. ayu
5. misbah el munir
6. arfar
7. nura
8. waluyo
9. krisbiatno


Bagi sobat blogger yang mendapat award ini bisa langsung mempostingnya, jangan lupa beritahu posting award ini di BLoGGiSTa iNFo CoRNeR supaya link kamu terpasang di Master Listnya.